Project:
Jenny Holzer's 253 Truisms exhibition at MOCA.
Objective:
To create a poster, advertising an exhibition at MOCA, using 1 of the 253 Truisms as inspiration, yet in a clever way through visuals.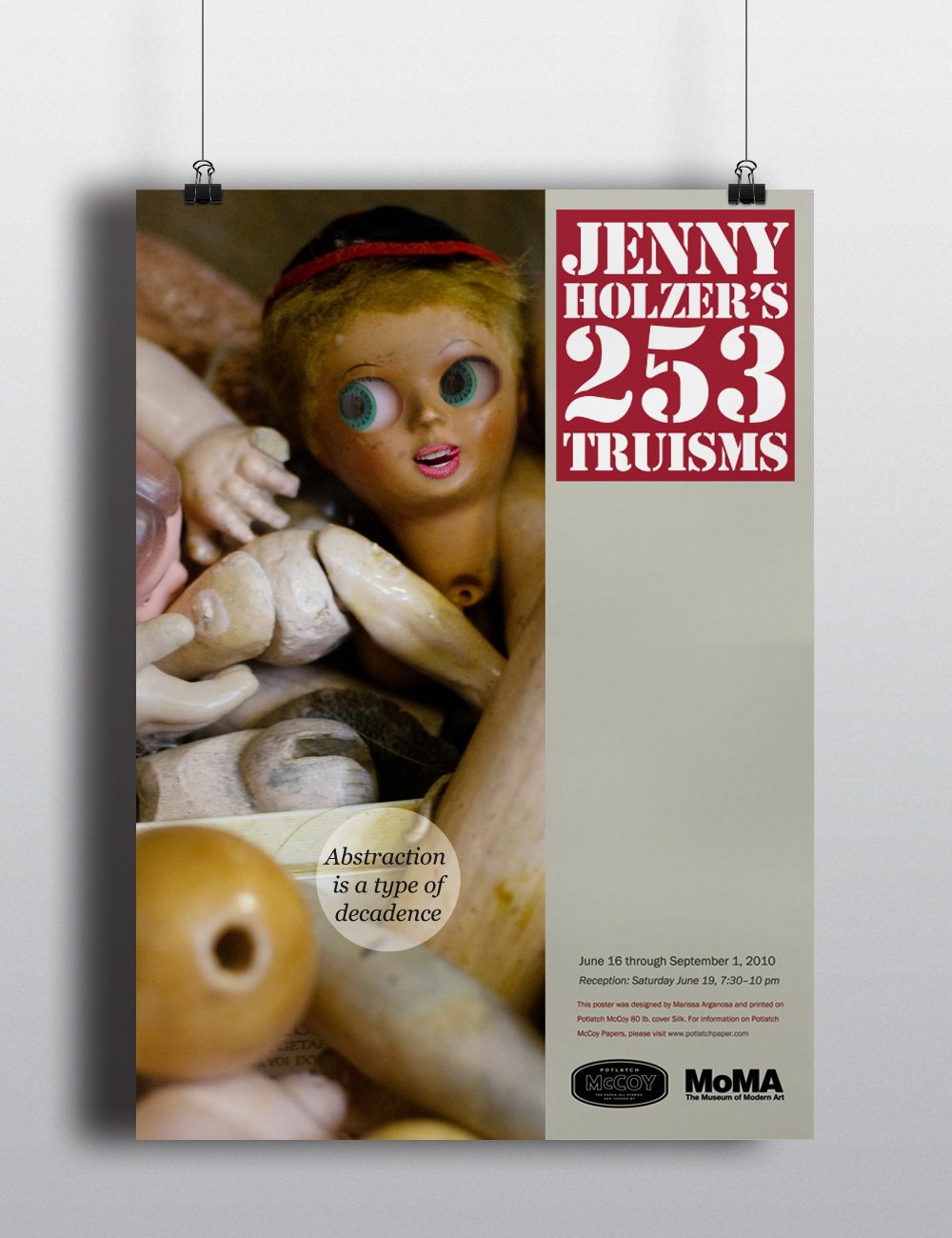 Project:
Health Seminar - Preconception Peer Educators
Objective
: To bring awareness of health disparties in the US and how to decrease these health disparities and infant mortality rates by properly educating ourselves about preventative measures.

Project:
Avant Garde, Type used as a Form
Objective
: Using a typeface of your choice, create a visual that represents the history and culture of the culumination of the typeface choosen.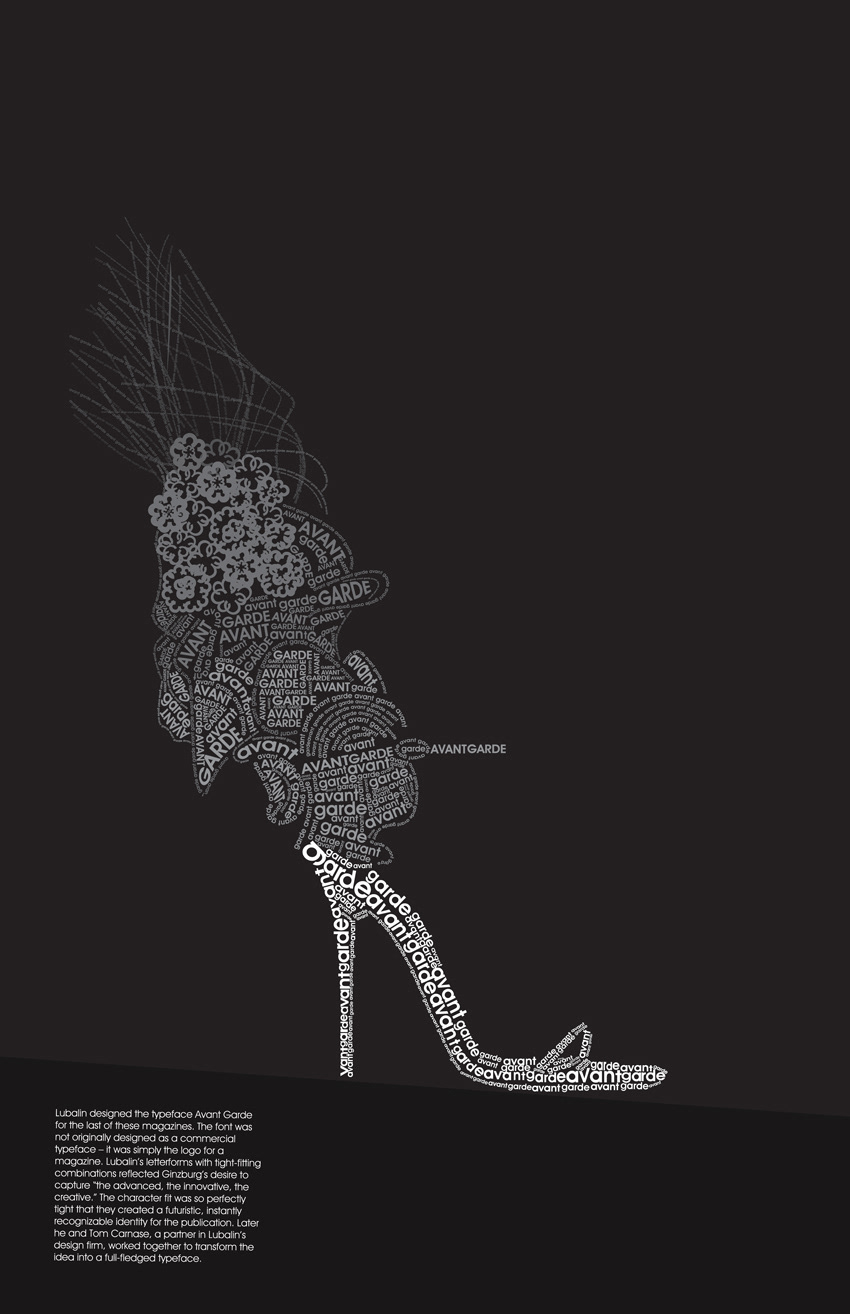 Project:
Promotional movie posters
Objective:
To create a visual impacting poster using scenes from the movie that was assigned to you.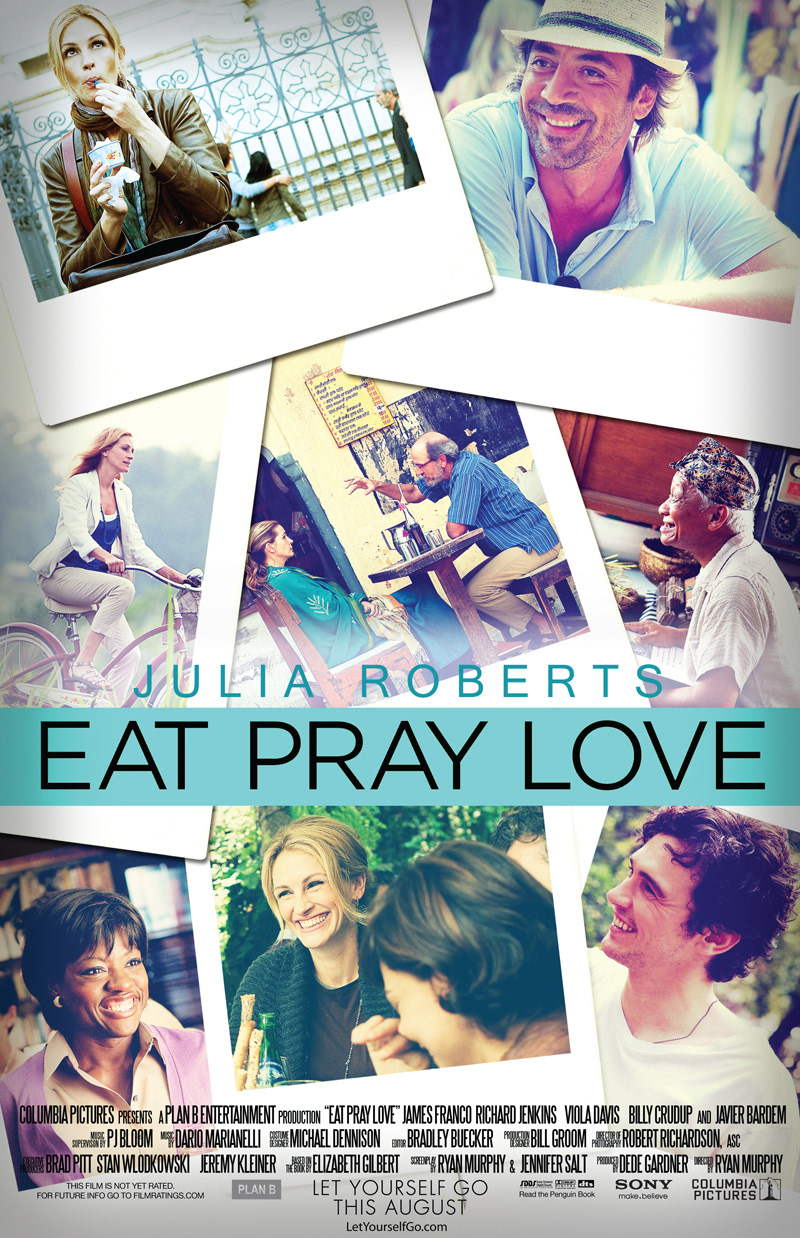 Project:
LA Times Arts & Music Article featuring, "100 Years of Graphic Design".
Objective:
Using your own interpretation of what Graphic Design has become over the years, create the main headliner for the Arts & Music section in the LA Times.